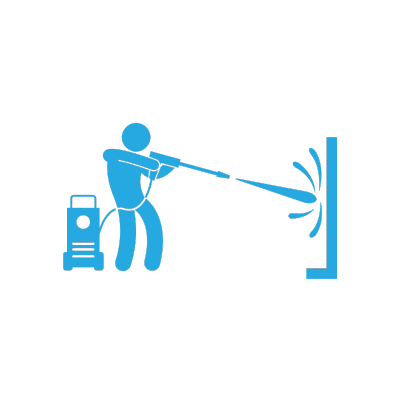 Pressure Cleaning
At Ochoa's Pressure cleaning, we specialize in breathing new life into your surroundings through the power of pressure washing. Whether it's your home's exterior, commercial property, driveway, deck, or any other surface in need of a thorough cleaning, our expert team is here to transform it into a pristine and inviting space. Pressure washing is more than just a cleaning method – it's a restoration process that eliminates dirt, grime, mold, and stains, revealing the vibrant beauty hidden beneath. Our state-of-the-art equipment and eco-friendly cleaning agents ensure that we deliver outstanding results without causing any harm to the environment or your property.
Commercial Cleanings
Here with Ochoa's pressure cleaning, we offer both commercial and residential cleanings. We provide a certain industrial and healthcare cleanliness to make sure We adhere to strict protocols to maintain the highest level of cleanliness in healthcare facilities, contributing to patient safety and comfort and Our specialized cleaning methods tackle industrial environments, ensuring a safe and efficient workspace for your employees. We understand that each business has unique needs. Our services are tailored to address your specific cleaning requirements. We employ cutting-edge equipment and eco-friendly cleaning agents to ensure outstanding results without compromising the environment, from routine maintenance to deep cleaning, our commitment to quality ensures that your business space consistently shines.
Roof Cleaning
Soft washing is the optimal choice for roof cleaning due to its gentle yet highly effective approach. Unlike traditional pressure washing, which can cause damage and dislodge shingles, soft washing utilizes low-pressure techniques combined with specialized biodegradable detergents. This method not only eliminates unsightly algae, moss, and stains but also extends the lifespan of your roof by safeguarding its structural integrity. Soft washing ensures thorough cleaning without compromising the delicate balance of your roofing materials, making it the safest and most efficient solution for maintaining a pristine and long-lasting roof.
Paver Sealing
Paver sealing is a crucial step in maintaining the allure of your pathways, driveways, and patios. Our advanced sealing techniques create a protective barrier that guards against stains, fading, and deterioration caused by UV rays, moisture, and contaminants. With an array of sealant options, we customize our approach to match your unique needs, achieving the perfect balance between aesthetics and practicality.
House Washes
House washes are essential for maintaining the integrity, aesthetics, and value of your home. Over time, dirt, dust, mold, mildew, pollen, and other pollutants accumulate on the exterior surfaces, diminishing the curb appeal and potentially causing long-term damage. House washes remove these contaminants, preventing the deterioration of materials such as siding, brick, stucco, and wood. By preserving the structural integrity, you avoid costly repairs and replacements in the future. A clean exterior enhances the overall ambiance of your property, creating a welcoming and well-cared-for impression for visitors, neighbors, and potential buyers.
Sidewalks
Pressure cleaning your sidewalk is key to achieving a cleaner and more appealing house exterior. Over time, dirt, stains, and grime can accumulate, detracting from your home's overall appearance. Pressure cleaning revitalizes the sidewalk, instantly enhancing the curb appeal and making your house look cleaner, inviting, and well-maintained.
Back Patios
Pressure cleaning your back patio is essential to remove dirt, mold, and stains that accumulate over time. This process not only revitalizes the appearance of your outdoor space but also ensures a clean and inviting area for relaxation and gatherings.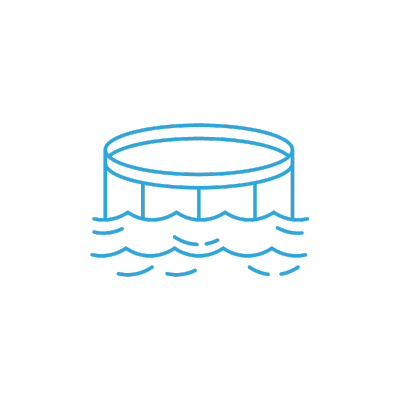 Pool Cages
Over time, pool cages accumulate dust, debris, spider webs, and even mold, which can detract from the overall appeal of your outdoor space. Pressure cleaning effectively removes these unsightly elements, restoring the pristine look of your pool area. This process also helps maintain a clean environment around the pool, enhancing the enjoyment of your outdoor activities and creating a more inviting space for relaxation and entertainment.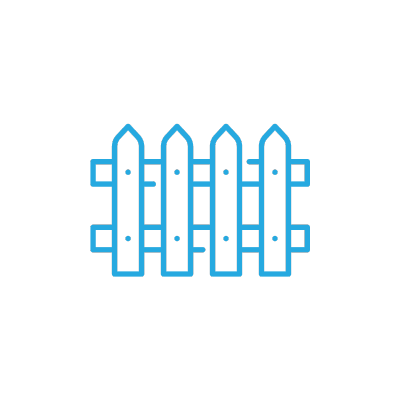 Fences
Fences are susceptible to dirt, grime, mold, and weather-related wear, which can diminish their visual appeal. Pressure cleaning effectively removes these stains and contaminants, revealing the true beauty of your fence. By revitalizing your fence's appearance, you not only enhance your property's curb appeal but also extend the life of the fence, saving you money on potential repairs or replacements in the long run.